If you have been looking for some amazing role-playing games but don't have the time to play games on your desktop or laptop then you're going to love this list. We're here to tell you about some of the most amazing and entertaining RPGs available on Android that you can play on the go.
Taking the train to work? No problem! Stuck in the elevator? Awesome! You can play these great games anywhere and everywhere because your Android device is your new RPG machine. Below are the 15 best RPGs for Android:
1. Final Fantasy XV Pocket Edition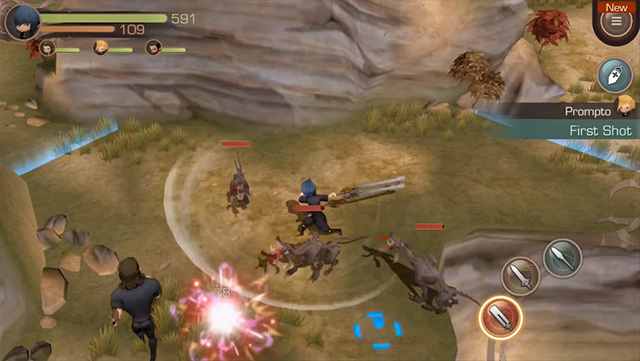 Experience the expansive world of Final Fantasy XV on your Android smartphone with Final Fantasy XV Pocket Edition – a great action RPG optimized for touchscreen devices. The Android game offers an abridged version of Final Fantasy XV, doing away with quite a few features from the original, including the open world, and adding a couple of unique side quests like treasure hunting and fetch quests.
The plot line, however, remains the same, as does the music and voice acting. Changes are also quite apparent on the graphics front, with the mobile RPG opting for less resource intensive 'chibi' style graphics. Final Fantasy XV Pocket Edition has been divided into 10 chapters, with the first chapter available for free and all subsequent chapters available for purchase from within the game.
2. Eternium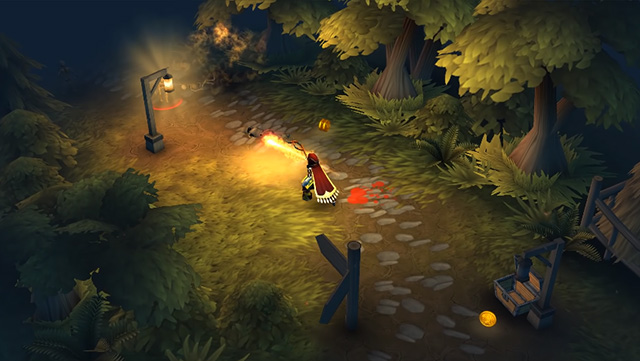 Eternium is another great action RPG that you can play on your Android device, offering almost all of the features you'd commonly find in other games in the genre. In the game, you can play as a mage, warrior or bounty hunter and wield a number of different weapons and abilities to take down skeletons, zombies, demons and other monsters.
Eternium features three exceptionally crafted worlds which you can explore along with your companion, who you first have to rescue as part of the main story line. On top of that, the game also features a Trials of Valor game mode which offers randomly generated levels that you can play once you're done with the main story line.
The best part about Eternium however, is that you can play the entire game offline, only connecting to the internet to download game resources and updates when available.
3. Kai Chronicles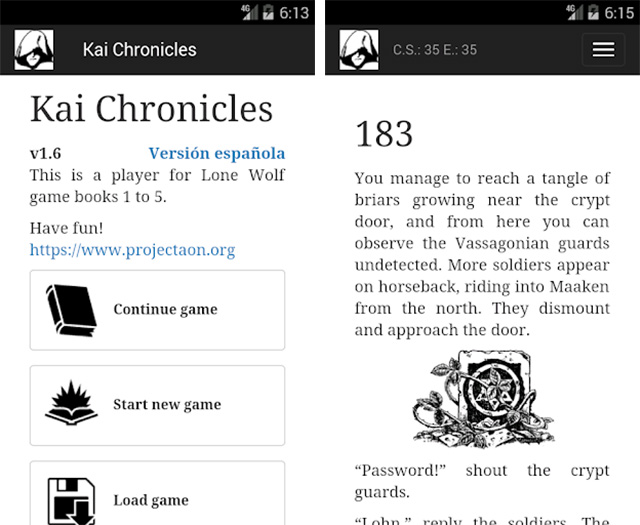 If you've never played an old-school, choose your own adventure RPG before, then you should definitely try out Kai Chronicles. Based on Joe Dever's Lone Wolf series of books, the game gives players the opportunity to become part of the narrative and influence the course of actions with the decisions they make.
Kai Chronicles features all of the original artwork and writing from the original books, allowing you to take the role of a Kai warrior who's on a quest to save the kingdom from an invading horde. The game relies heavily on the decisions a player makes, giving them the complete freedom of taking up or leaving missions as they see fit.
The combat, much like older RPG titles, is completely based on dice and an unlucky roll can push you back to the start. Fair warning, Kai Chronicles isn't for those of you who don't like to read.
4. Reigns: Game of Thrones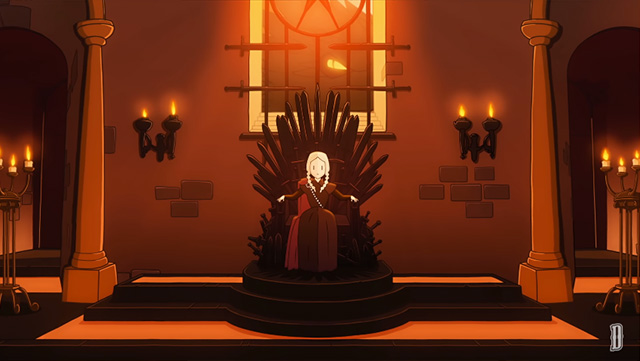 Reigns: Game of Thrones is a simple card-based RPG set in the same universe as the popular TV series, which allows you to assume the role of one of the popular characters in the series. The game then presents you with a narrative and questions (in the form of cards) pertaining to that narrative, along with two options.
You can choose either one of the available options, but it's best if you give it some thought because your choices will have their consequences. Each card will loosely indicate what effect your choice will have, but it won't exactly specify what will happen. All choices will have an impact on four factors – military strength, religious favor, domestic popularity and state wealth – so choose wisely.
5. Gamebook Adventures 12: Asuria Awakens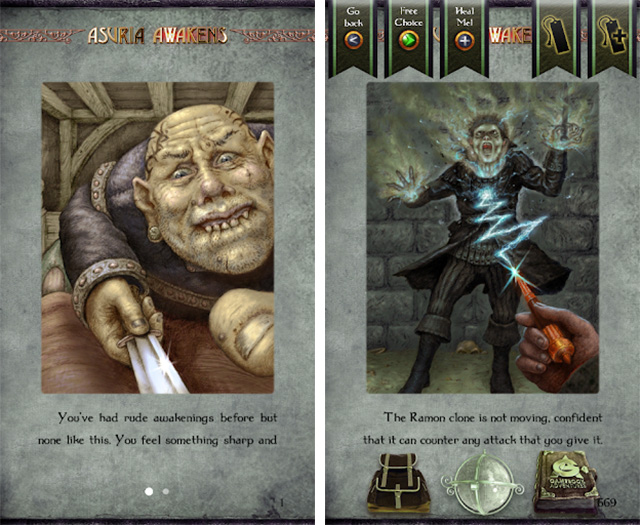 If Kai Chronicles piqued your fancy, then you should also check out Gamebook Adventures 12: Asuria Awakens, another great narrative driven turn-based RPG that offers an immersive role-playing experience.
The game comes with an automated Adventure Sheet which keeps track of your stats and inventory, significantly simplifying the experience, and it also offers realistic physics based dice rolling which you can trigger by simply shaking your device. Once again, the game isn't meant for those of you who don't like to read, but in case you do, there are 11 other titles in the Gamebook Adventures series that you should explore.
6. Darkness Rises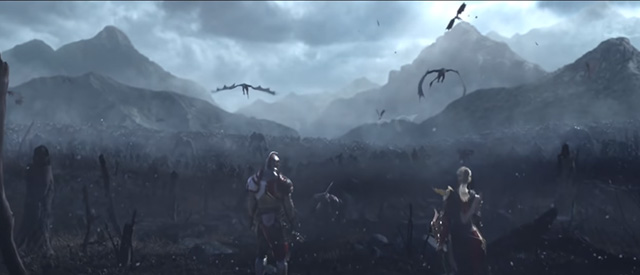 Fans of hack and slash games should try out Darkness Rules – an action RPG that features a hack and slash combat mechanic. Other than that, the game offers most of the common features you'd find in other RPGs, including character customization, different character classes, PvE dungeons, epic boss battles, and a lot more.
Add to that the game's console level graphics and you've got an impressive RPG that should be on every RPG lovers phone. Try it out and I'm sure you'll get hooked.
7. Almost a Hero
Complex touchscreen controls stopping you from picking up an RPG? Try Almost a Hero, a self-proclaimed idle RPG which has limited all of the controls to simple tapping, making it really simple to pick up. Another feature that distinguishes Almost a Hero from other games on this list is its light hearted story line.
The game tells the story of 15 'useless idiots' who are on a quest to become almost heroes, hence the name. You're tasked with training said idiots in battle skills and magical powers to help them on their quest. Are you game?
8. VERSUS: The Lost Ones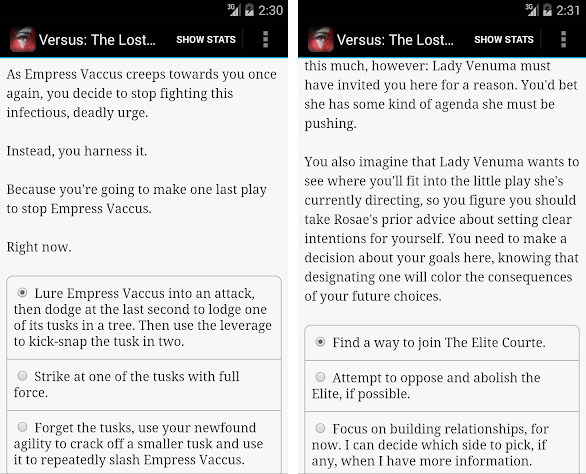 Another engrossing narrative-based role-playing game, VERSUS: The Lost Ones is based on a 123,000 word interactive novel by Zachary Sergi with you as the player at its helm.
The game is entirely text based, with no graphics or sound effects, but you'd be surprised to know that it offers quite an immersive experience nonetheless. In the game, you play as an interstellar warrior who's blessed with the power to ransack the thoughts and abilities of others, and has to rely on his abilities to survive in an unfamiliar world.
9. Knights of Pen & Paper 2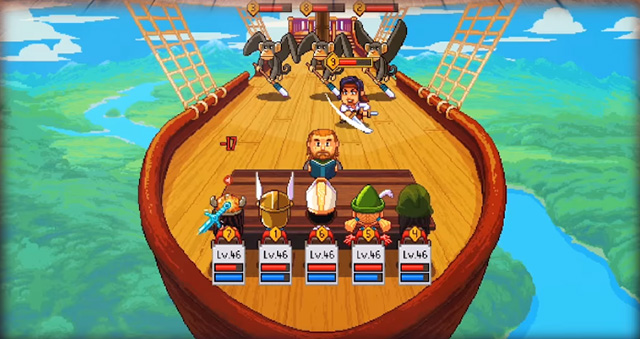 Based in the fictional world of Paperos, Knights of Pen & Paper 2 is a tabletop RPG conveniently packed into an app. The game features a turn based combat system in which you play as both the party and the game master.
Knights of Pen & Paper 2 features charming retro-style graphics, customizable players, characters, equipment, along with an in-depth crafting system that will keep you hooked for hours on end. The game also features a ton of different locations, side quests and dungeons, which really add on to the overall gameplay.
10. Sproggiwood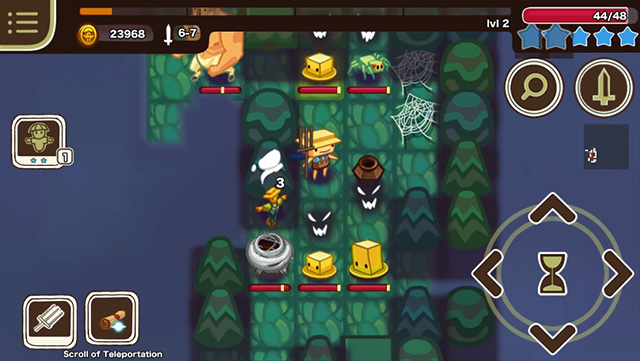 In Sproggiwood, you can play as a farmer, warrior, archer, thief, wizard or vampire, who's trapped in a realm run by a mischievous forest spirit called Sproggi. Inspired by Finnish mythology, Sproggiwood is a fun and light hearted RPG that features mind-bending tactical combat, along with an assortment of monsters and traps that you need to overcome.
The main objective of the game is for you to tame the wild creatures in Sproggiwood while visiting a number of procedurally generated dungeons that will give you access to items that will help with the main quest.